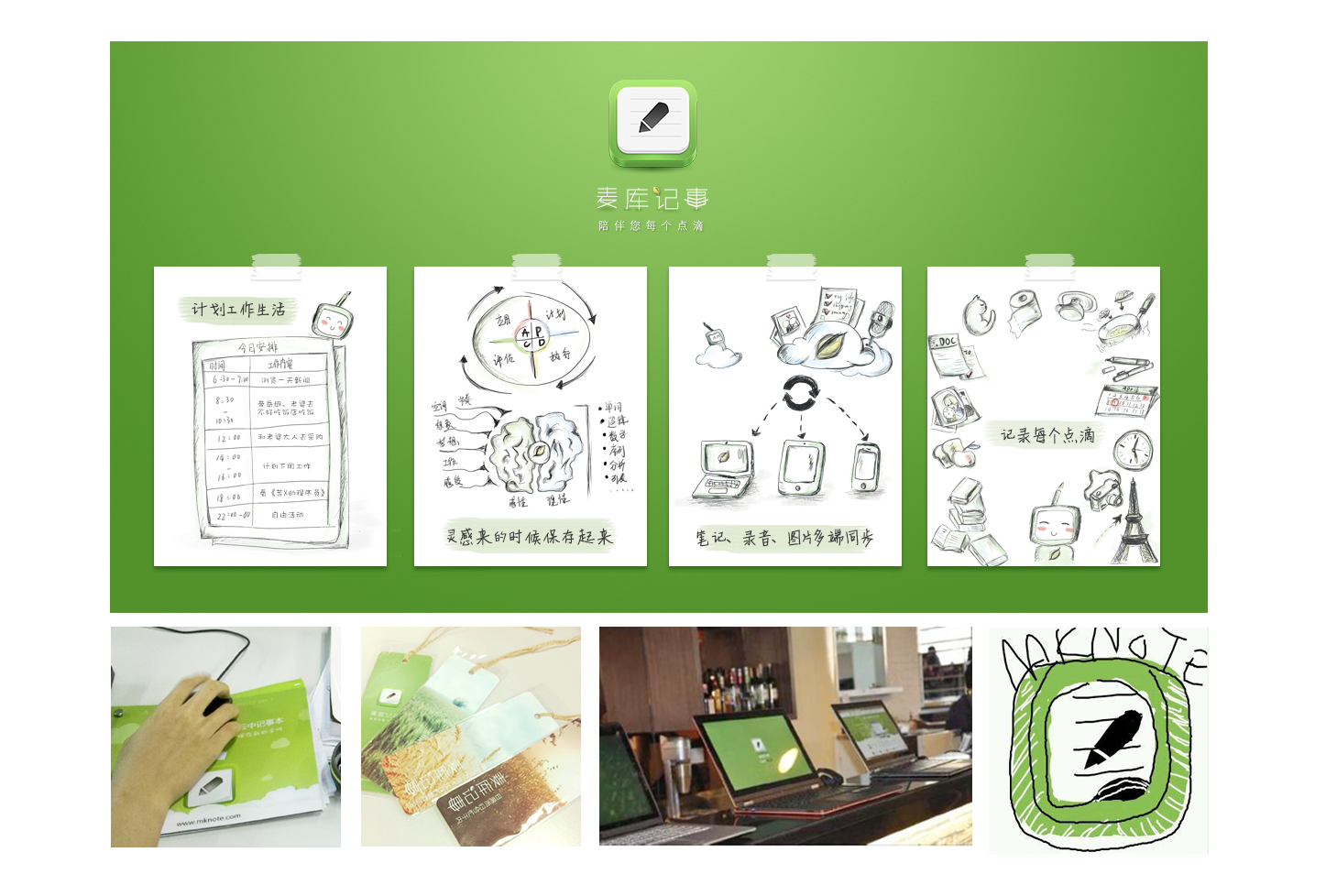 Meet MKNOTE

MKNote(www.mknote.com) is the first cross platform personal cloud notebook in China market.
It is available virtually everywhere, including phones(iOS/Android), desktop(Windows, Mac), website and chrome plugin. Users can create notes, record sounds, save photos, capture inspiration, and share ideas all from within MKNote. Notes are constantly syncing so that if you captured something on desktop, notes will also be available on your phone or other device, and vice versa.
The Branding Process

During the process I lead to work closely with the designer team on the app's branding.
Part I: Brain Storm
I reached out to stakeholders to collect the keywords about how they think MKNOTE is, and also collected keyword from our potential users via online survey.
What do we expect MKNOTE will be?
Which states why MKNOTE are different and worth buying? (Unique Value Proposition)
What does a note-taking product look like in potential users' mind?
What come to user mind when thinking about MKNOTE? Any Character? Any Item?
Privacy
Easy & Nature
Productive
Cross Platform (Convenient)
Trustable
Lock
Book
Pencil
Paper
Friend
Knowledge
Document ……
Part II: Drawing Inspiration
We wanted MKNOTE to feel productivity, trustable, and bringing convenience to people. So we needed an identity that matched this personality. We began the process by digitally collecting references and imagery using Baidu, Google and Pinterest then physically printing, cutting, and arranging the images into a mood board.
Design Team

Visual inspiration collection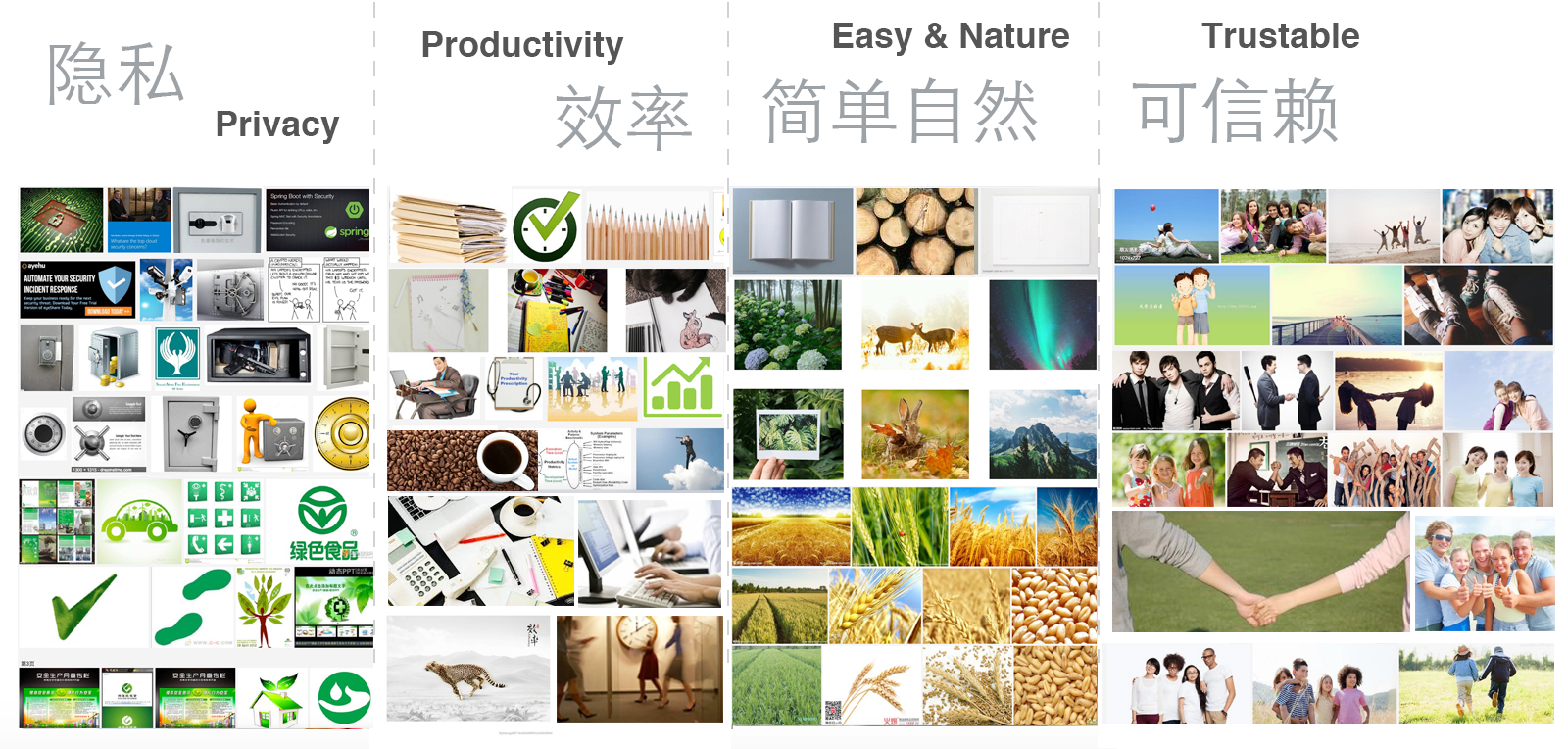 Final Mood Board for MKNOT
Part III: Ideating and Iterating
Once we settled on a mood board that visually represented the personality we wanted to embody, we began to sketch out ideas for a Logo.
Sketches
Facility
Final Design
Part IV: Font Choice
Font will speak for themselves. We hope our font could deliver these info to our users:
Legibility
Objective
Cool
Neutral
Deliver information
Productivity
iOS
MKNOTE for Windows
MKNOTE for Mac